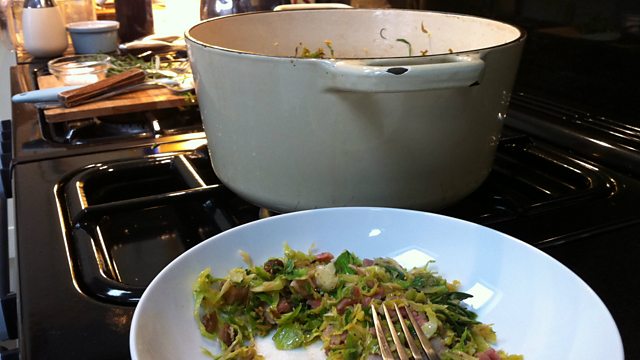 Festive Food Friday: Drunken Bacon Brussels
The perfect way to make those brussels irresistible... No, really!
500g Brussels sprouts rinsed with woody bottoms cut off
8 rashers streaky bacon (smoked or unsmoked is fine)
75g cooked chestnuts (you can buy vacuum packed from any supermarket)
1 clove of garlic
50g butter
5 sprigs rosemary
100ml sherry
Salt &pepper
Method
1. In a food processor put the butter, garlic, half of the rosemary & salt and pepper. Blitz to
combine.
2. Put a large saucepan on to a medium heat and add the flavoured butter with a tablespoon of olive oil.
3. When the butter has just melted add the chopped bacon and cook on a medium heat until just crisping & golden.
4. Using a slinging attachment on your food processor, shred the Brussels sprouts. You could also do this by hand!
5. Add the shredded Brussels to the bacony butter and stir to combine.
6. Crumble in the cooked chestnuts
7. Add the sherry & stir, bubble it on a high heat for a minute or 2.
8. Reduce the heat to low & pop on the lid, then let braise for 2-3 minutes.
9. Finally add some fresh black pepper, the rest of the rosemary sprigs & a tiny pinch of salt. Then serve & enjoy!