Main content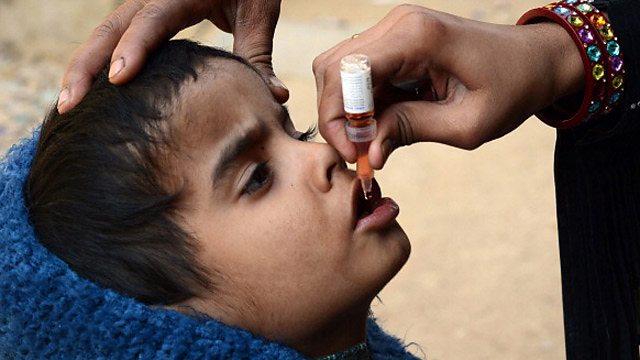 Global polio eradication campaign
Polio eradication campaign after recent killings of aid workers in Pakistan. The first ever specialist Parkinson's nurse course in Africa. Why do our fingers wrinkle in the bath?
Polio Eradication
Polio is a disease that attacks the nervous system and can cause paralysis within hours of infection. It has been wiped out in many countries, but recent killings in Pakistan of humanitarian workers, many of whom were polio vaccinators, have impacted progress.
Set up in 1988, the Global Polio Eradication Initiative has just missed the deadline of the end of 2012 to halt transmission of the disease. There are just 3 countries remaining where polio is still endemic: Nigeria, Afghanistan and Pakistan, but how will this latest setback affect the campaign? Bruce Aylward is Assistant Director General for Polio, Emergencies and Country Collaboration at the World Health Organisation.
Parkinson's Nurse Training in Tanzania
As the population ages in Sub Saharan Africa, more people are developing illnesses such as Parkinson's Disease. It is a degenerative disease of the brain which affects the nerve cells involved in movement; leading to disability.
Studies in Tanzania have revealed a huge lack of information as well as misconceptions about the cause of the disease. Professor Richard Walker, who chairs the International Movement Disorder Society's African Task Force from the UK, conducted the research. Recently he held the very first African specialist nurse training course for Parkinson's in Moshi, Tanzania. Health Check's reporter Michael Kaloki attended.
Wrinkly Fingers and Toes
If we sit in the bath too long, our fingers and toes go wrinkly. This is caused by the blood vessels just below the skin of the finger tips constricting, which reduces the volume of the finger tip, causing the skin to fold up. But the big question is why does this happen? One theory is that it allows us to grip objects even when our hands are wet. Led by Dr Tom Smulders, this idea has now been tested for the first time by scientists from Newcastle University. The results have just been published in the journal Biology Letters.
Credit: Rizwan Tabassum, AFP
Chapters
Polio eradication campaign

How has this been affected by recent killings of polio vaccinators in Pakistan?

Duration: 05:54

Parkinson's nurse training in Tanzania

The first ever specialist Parkinson's nurse course in Africa

Duration: 06:21

Wrinkly fingers and toes

Why does this happen if we stay in the bath too long?

Duration: 04:43