Main content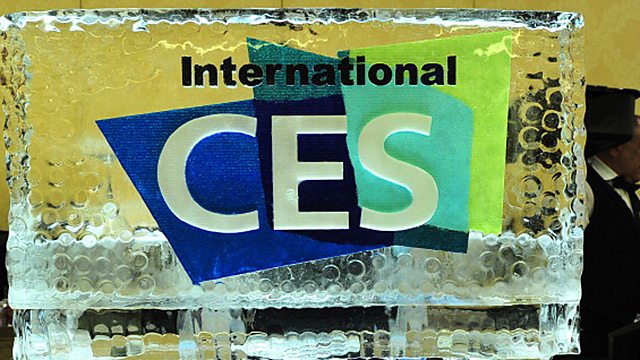 Consumer Electronics Show 2013
A report from the trade show CES on 4K high definition TVs and wearable gadgets; news on the rise of cyber begging; how to convert MP3 files into vinyl records
CES 2013
The International Consumer Electronics Show (CES) in Las Vegas is the world's largest consumer technology tradeshow and with tens of thousands of products launched over a few days. Competition between the technology giants is fierce.
Spencer Kelly is in Las Vegas and he reports on the highlights at CES including 4K TVs with even higher definition pictures, though there's no content just yet. There's news also on shrinking tablets, growing phones, and folding or detachable keyboards.
Photo credit: AFP/Getty Images
Cyber begging
It's now ten years since the internet witnessed the birth of a new phenomenon: cyber begging. A decade ago a US TV producer, Karyn Bosnak, launched a controversial site to help pay off a huge debt she had built up with her credit card. Since then the floodgates of cyber begging have opened. Such sites have mushroomed with people openly asking total strangers online for money to help with their needs – for food, medical bills, school fees, facelifts, and even Caribbean cruises. With the global economic downturn, more and more people are hiding their identity and shame of begging behind their screens. Begging for a coin in the street is being reinvented through the advantages offered by the internet. But who is responsible and how is it regulated? Snezana Curcic reports.
From MP3s to Vinyl
Do you have a longing for the sound your old vinyl records made before the days of CDs? Are you saddened by the realisation that you have traded in all of your long playing records for digital audio on MP3s? Well, all may not be lost. A researcher in California has come up with a unique plan to convert MP3s into vinyl records. All you need is an extremely powerful 3D printer with top of the range resolution. But how practical is it; and how clean and attractive a sound will be emerging from a 3D printed Vinyl record? Amanda Ghassaei demonstrates on Click.
Chapters
CES 2013

Spencer Kelly reports from CES on 4K high definition TVs and wearable gadgets.

Duration: 04:20

Cyber begging

Snezana Curcic reports on the rise of cyber begging.

Duration: 04:31

From MP3s to Vinyl

Amanda Ghassaei describes how to convert MP3 files into vinyl records.

Duration: 03:43