Main content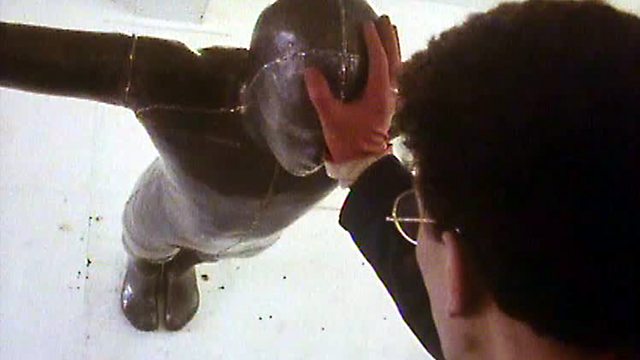 Antony Gormley
In this revealing programme, figurative sculptor Antony Gormley talks about his work and the processes through which he creates it. (1988)
In this revealing programme, figurative sculptor Antony Gormley talks about his work and the processes through which he creates it. Viewers witness the plaster cast method he uses on his own body and, as he works, he explains the thinking behind several of his pieces, including Sculpture for Derry Walls (1987), Joy and Knowledge (1987-88), Bed (1981), Pore (1988) and Dawn (1988).
More episodes
Previous
You are at the first episode
Did You Know?
Antony Gormley's grandfather was born in Londonderry and Gormley's 'Sculpture for Derry Walls' was produced for the city as part of the UK-wide public art project TSWA 3D. The sculptor's wife, Vicken Parsons, is also an artist and was his bodycaster for 12 years, but the task is now carried out by two assistants.
Archive
Archive programmes available on iPlayer reflect the broadcast standards and attitudes of their time, which may not accord to some current BBC editorial guidelines. We aim to select programmes which can be shown in their entirety but in some cases edits are required. In these cases, edits are kept to a minimum and are made only for technical reasons.