Main content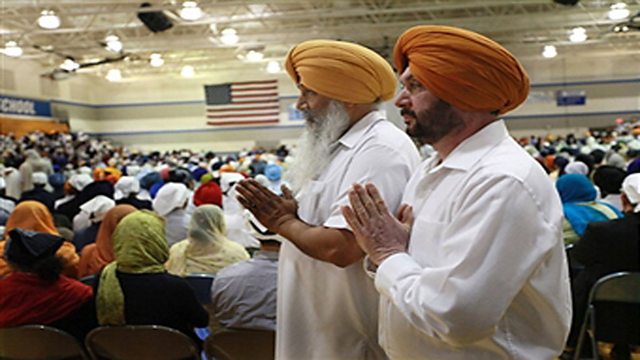 Finding Forgiveness In Oak Creek
Matt Wells travels to Oak Creek, Wisconsin in the USA to meet the Sikh community devastated by a gun man who entered their temple shooting dead 6 members of their small community
In August last year a gunman entered the Sikh Gurduwara in Oak Creek in Wisconsin and shot six worshippers. Matt Wells travels to the town to find out how the small, modest community has recovered since it was torn apart and thrust into the headlines.
He meets the families of those gunned down to learn how their deep faith has helped them come to terms what happened, but also how it has led to many of the younger Sikhs to question some of the central pillars of their faith and what they mean today.
Some of the progressive young Sikhs in Oak Creek think that the dogma of the Tenth Guru which demands that you observe the "Five K's" is a distortion of the real origins of the faith, and how they feel their religion is being portrayed as out of touch, exclusive and a barrier to real assimilation
The gunman who entered the Gurduwara, Wade Michael Page, belonged to a white supremacist group and Matt meets Arno Michaelis, once a member of the same group, who tells him that it could easily have been him who shot dead the worshippers that day in August.
Photo by Scott Olson, copyright Getty Images News.