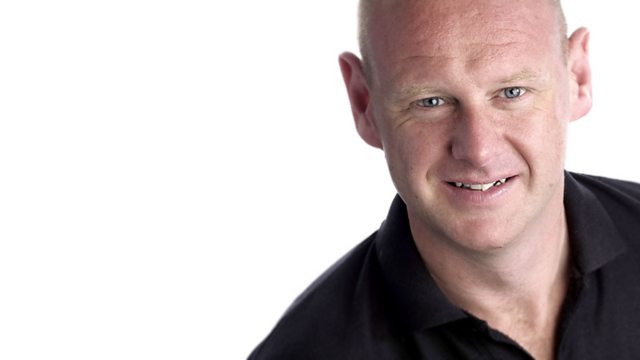 Nigel Havers
Charming actor Nigel Havers tells Neil what it's like to play the bad guy – and how he enjoys that role in pantomime.
Still with seasonal productions, the producer of the Dalian Players' panto Cinderella talks about the show and the history of the company.
And Neil meets Gary Early of the Isle of Wight Digital Imaging Group, in the hope of improving his photography skills.
Lena Samuels reviews the film PI and poet Chris Carnegy turns to LS Lowry for his weekly prose.
For those on the roads across the south of England, there is travel news as it happens. And a smile is promised as the weekend draws to a close.
Neil's Sunday evening programme is a mix of reviews and previews from the world of arts and culture, mixed with a selection of music that will leave you wanting more.
BBC Radio Solent offers a choice of listening on a Sunday evening.
Neil is on FM, AM online, The Paul Miller Soul Show is on digital radio and online.
Last on
Gary Early of the Isle of Wight Digital Imaging Group on taking the perfect picture
A-Z playlist
This week London Zoo had their annual stock take:
Autumn Leaves - Gnat King Cole
Beatles - Aardvark Days Night
Cage Against The Machine - Killing In The Name Of
Def Leppard - Animal
Elusive Butterfly - Val Doonican
Flamingo - Duke Ellington
Green Green Grasshoppers Of Home - Tom Jones
Hippopotamus Song - Flanders and Swann
Insectual Healing - Marvyn Gaye
Jimmy Nail - Crocodile Shoes
Kim Wilde - Squids In America
London Town - Bucks Fizz
McFly - Love Is Easy
Nelly The Elephant - Toy Dolls
Osmonds - Crazy Horses
Peter Paul & Mary - Going To The Zoo
Quail House Rock - Elvis Presley
Relight My Fire - Snake That
Survivor - The Eye Of The Tiger
Thin Lizzard - The Boys Are Back In Town
Ugly Bug Song - Burl Ives
Velcro Fly - ZZ Top
Whale Meet Again - Vera Lynne
X - Snoop Dogg
Yawning Song - Rod Hull & Emu
Zoo Gang - Wings