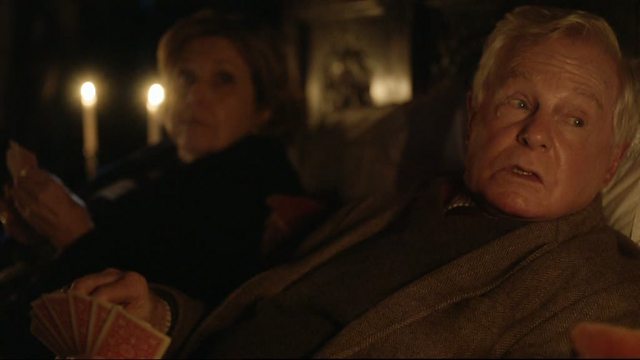 Alan and Celia play cards
Celia and Alan are playing cards by candlelight – they have been locked in a stately home by mistake. Thinking they hear a ghost, they sing a song and chat as they play cards.
They wonder whether anyone will realise they're missing. Alan tries to hide the pain in his chest from Celia.