Main content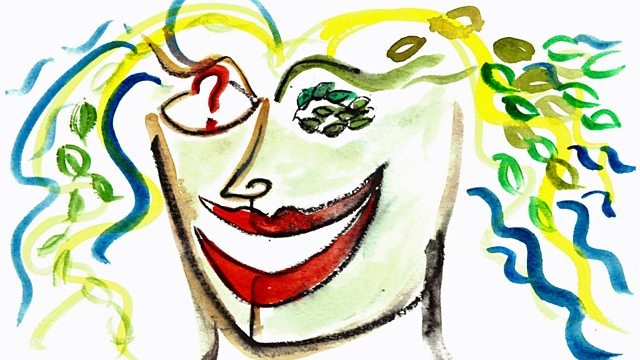 Happiness
As celebrations take place around the world, we ask what makes us happy. Does happiness depend upon good fortune or circumstance, or do we create it?
This week on the Forum: more countries around the world are starting to measure not only their Gross National Product, but also their citizens' happiness. Host Emily Kasriel asks how do we find contentment? American positive psychologist Todd Kashdan believes that being curious is the key to happiness. Belgian environmental scientist Eric Lambin argues that our lives can be enriched by a more intimate relationship with nature. And novelist Eva Hoffman's recipe for happiness is about learning to use our time meaningfully, not hoarding it too preciously but sharing it generously with others. Illustration by Emily Kasriel.
Chapters
Todd Kashdan

Todd Kashdan

Duration: 11:24

Eric Lambin

Eric Lambin

Duration: 11:36

60 Second Idea

60 Second Idea

Duration: 05:24

Eva Hoffman

Eva Hoffman

Duration: 12:06

Todd Kashdan

Todd Kashdan, Ph.D., is Associate Professor of Psychology and Senior Scientist at the Center for Consciousness and Transformation at George Mason University. He is also a teacher, therapist, husband, father, and twin. Todd Kashdan conducts research and publishes books on subjects such as anxiety, positive emotions, purpose in life, mindfulness and gratitude.

Eric Lambin

Eric Lambin is Professor in the School of Earth Sciences at Stanford University, and also at the Earth and Life Institute at the University of Louvain in Belgium. He is the author of The Middle Path: Avoiding Environmental Catastrophe, and most recently An Ecology of Happiness.He believes that once people have basic material comforts, it is our contact with nature that makes us happy.

Eva Hoffman

Eva Hoffman is a philosophical writer and novelist, who was born in post- war Poland but now lives in London. She is the acclaimed author of books such as Lost in Translation, and more recently Time, in which she argues that happiness is learning to take one's time, so that we experience the natural flow of life and live in the moment.

60 Second Idea

In our Sixty second idea to improve the World, environmental scientist Eric Lambin suggests making it compulsory for all drivers to pick up hitchhikers, with a prior security screening of drivers and hitchhikers to guarantee safety. Apart from reducing pollution, he believes the most valuable benefit would be to create a deeper sense of community – therefore making us happier!

In Next Week's Programme

Next week: as we usher in the New Year, we take time out, and explore how we find meaning from the gaps in our lives that take us out of our routine – from dancing to epileptic seizures.