Main content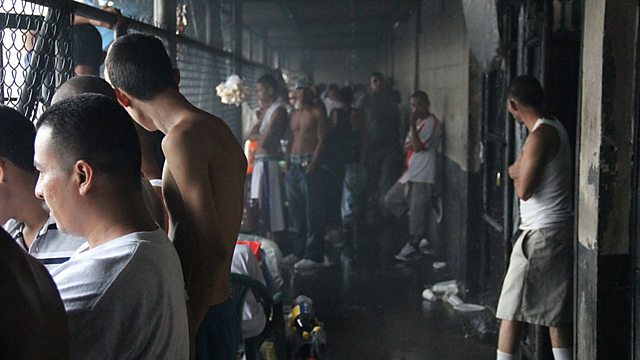 El Salvador
El Salvador's violent street gangs have made a truce. The murder rate has plummeted, and quality of life for many Salvadorans has improved dramatically. But can it last?
In one of the most violent countries on earth, peace has broken out. In March, a truce was brokered between El Salvador's two most violent street gangs; they agreed to stop killing each other.
The Mara Salvatrucha and Barrio 18 are criminal outfits that trace their origins to Los Angeles. In the 1990s, older members were deported from the US and forged local 'branches' on the streets of El Salvador. Since the truce - brokered in prisons with the gangs' leaders - the murder rate of this small Central American nation (with the highest homicide rate in the world after Honduras) has been cut by more than half.
In this week's Assignment, Linda Pressly visits the imprisoned leaders of both gangs to find out how the deal was done. And she finds many Salvadorans are relieved. Now they can go out at night, and their children can play again on the streets. But the truce has not been without its critics. Should the state sponsor a non-aggression treaty between criminal organisations? And is there more to the agreement than Salvadorans are being told?
Many are asking if this is a sustainable peace. Some question whether the murder rate is really falling, alleging that actually the gangs are continuing to kill and hiding the corpses. Claudia thinks this is what happened to her son - a teenager associated with the Barrio 18 who disappeared last month after a local shooting. She says she knows he's dead. All she wants is the return of his body.
But for all the uncertainty, the gains are dramatic. Not only has the murder rate plummeted, but the number of public hospital emergency admissions in San Salvador for people injured by guns or knives has fallen by nearly two-thirds. Can the truce last? El Salvador is holding its breath.
(Image of inside Ciudad Barrios prison Credit: Dave O'Neil)
Last on

Broadcasts