Main content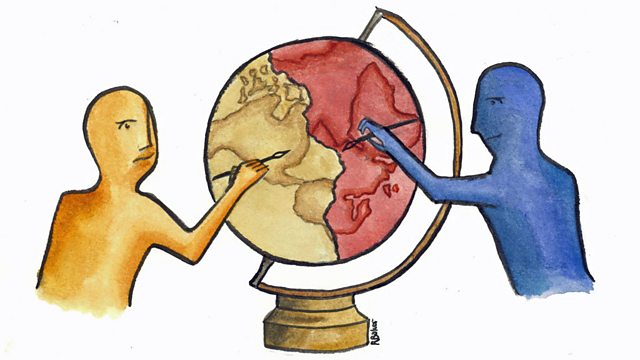 Maps and Mapmaking
This week's Forum looks at maps and mapmakers – how do they help us make sense of our world?
Every map has a story, and every mapmaker approaches their work with some kind of agenda. Carrie Gracie discusses where the urge to make maps comes from and what they mean to us; with American earth scientist Greg Asner, British historian of cartography Jerry Brotton and German-Greek map designer Aris Venetikidis. Illustration by Rosemary Baker.
Jerry Brotton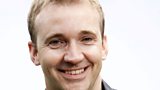 Jerry is the author of the recently published
A History of the World in Twelve Maps
, and is Professor of Renaissance Studies at Queen Mary University of London.  He says that mapping is a powerful imaginative act, and a map is an ingenious argument.  Because of this, no map of the world will ever be definitive, wholly accurate or universally accepted
Aris Venetikidis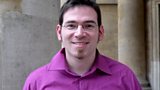 Aris is a German-Greek graphic designer with a passion for map design and public transport network visualisation.  He is currently teaching at the Höhere Graphische Bundes-Lehr- und Versuchsanstalt in Vienna, but spent many years living in Dublin, Ireland where he designed an award-winning city bus map.  Aris believes that, because of the way our brains process information, such maps should put simplicity before accuracy.
Greg Asner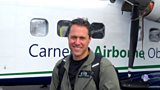 Greg Asner is an Earth scientist at the Carnegie Institution for Science at Stanford University, California.  He studies the effects of humans on ecosystems and our climate. He combines field studies,
airborne
and satellite sensors and computer modelling in unique ways to study ecosystems at the regional scale.  By using the most advanced earth mapping technologies in the world, he says we can establish a baseline on the state of the world's forests, so that they can be monitored and protected from human impact.
60 second Idea to Change the World
Aris Venetikidis proposes that if you ever see anybody on the street, looking at a fold-out-map with a confused look in their face, you are legally required to ask them where they want to go and whether you can help them find it.  As a local you can offer valuable information that's not on the map, and even suggest it's not worth going to that place at all.  People would start talking to one another on the street, and strangers would feel more welcome.
In Next Week's Programme
What makes us happy? Can we create happiness or does it depend upon our luck, or what life throws at us? Emily Kasriel is joined by clinical psychologist Todd Kashdan, environmental scientist Eric Lambin and writer Eva Hoffman.