Main content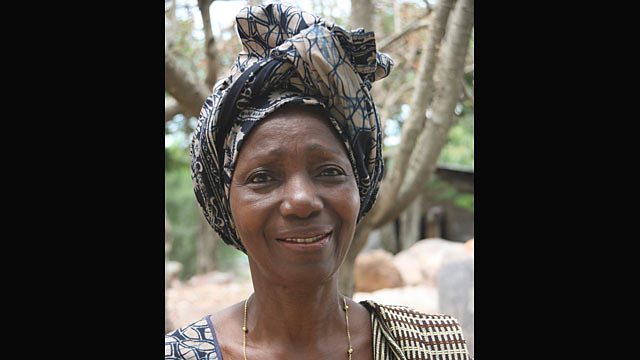 In My Mother's Image
The story of a photograph, a mother who died young and the desire to honour those we've loved and lost.
Letitia Boateng has retired from a bank job and is now back in the village of her birth, high in the hills of Ghana's eastern region.
Letitia, 72, has reached a point in her life where she is reflecting long and hard about her own childhood - the intense struggles her subsistence farmer parents encountered in trying to give their eight children an education and the devastating effect the early death of her mother had on them all.
When she looks at a cherished photo of her dad, taken a short while before he died, aged 104, she wishes she had also been able to look after her mum in her old age.
And this has now crystallised into a desperate need to find a photograph of her mother so that she can show her own children and grandchildren.
She has never seen it but Letitia knows that one existed.
The missing photograph is of a group taken outside a Pentecostal church in the mid-1950s – a group that included Letitia's parents as well as her older cousin, and her husband.
In this programme, Letitia's search for this picture brings her back into close contact with this older cousin, Maa Nyane Ofei - who has intensely tragic associations with the photograph.
The photo was removed by police for their enquiries when Maa Nyane Ofei's husband mysteriously disappeared on his way to visit his wife and their brand new baby.
He was never to be seen again, and the photograph was also never retrieved.
The story of the search for this photograph becomes the story of these elderly women, their united search and their longing for those dead and lost.
The journey in itself proves to be an extraordinary revelation.
(Image: Letitia Boateng)
Last on
Broadcasts