Main content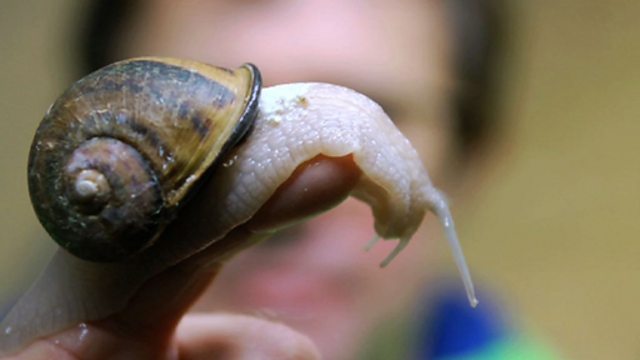 Calculating the most efficient use of land to produce food
Stefan Gates explores food production and land use, comparing the amount of land needed to produce snail protein compared to lamb protein. He meets Dave Walker, from Dorset Escargot in Devon, and finds out all about rearing snails, including how much land they need and how many snails he produces per week.
Stefan then travels to Sussex to meets students from Oathall Community College. The school have their own farm and rear lambs for their own farm shop. He helps them collect and analyse data on the lambs, including the amount of land they use. Then, he challenges the students to calculate the amount of land needed to produce one kilo of snail protein using the data he collected from the snail farm. They use the same approach so they can compare lamb and snail as a source of protein and come up with a ratio of 45-1.
Stefan cooks up some snails for the students to taste and they discuss the significance of their result over some garlicky snails on toast.
Duration:
More clips from Key Stage 3