Main content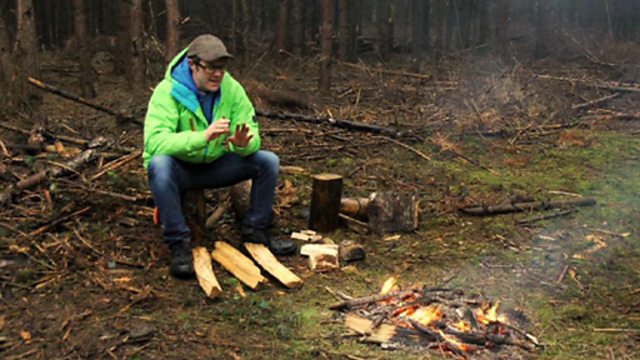 Wood as a renewable energy source
Stefan heads into the woods of Sussex and meets woodsman Martin Charlton. He explains how different woods release different amounts of energy depending on their density and moisture content.
Stefan uses algebra to express the relationship between the amount of wood and amount of energy that can be released, Y=mX.
At a chipping plant, Julian Morgan Jones shows Stefan how they measure and calculate the moisture content using a domestic microwave oven and scales.
We follow the story from felling a tree to burning wood chip in a boiler, and learn that energy is used at each stage in the process. It takes energy to transport it by truck and therefore wood chip is only suitable as a local fuel.
Stefan then meets students from Ringmer Community College, who have a wood fuel, or biomass boiler, that heats the school. They show Stefan how they can compare the amount of energy produced by different types of fuel, ie wood chips, oil and gas.
Duration:
More clips from Key Stage 3