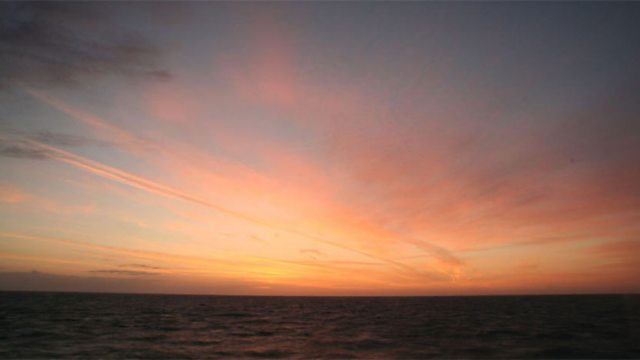 Thought for the Day - Rev Rob Marshall - 17/11/2012
Good morning.
After the escalation this week of hostilities between Palestinians and Israelis, many of the pictures and stories served up from Gaza and Israel have been heart-breaking.
To avoid getting involved in the politics of the region, some religious people, myself included, usually refer to the region as The Holy Land. A few weeks ago, I attended a summit hosted by the Archbishop at Lambeth Palace for Christians who had one thing in a common: a love of pilgrimage to the holy city of Jerusalem.
But the sense of this land being in some sense "holy" extends far beyond the land of Israel and the Palestinian territories. Yesterday's meeting between the British Foreign Secretary and Syrian opposition leaders is not before time for many people who, politics aside, want a simple end to the suffering of innocent civilians in cities and towns of huge significance as far as pilgrimage across the generations is concerned.
I have been to the region many times and will be accompanying over a hundred British pilgrims via Tel Aviv once again next weekend. So why do I. and they, keep on returning?
Hearing reports on this programme this morning, and first hand accounts of mistrust and enmity, that has escalated to the present levels of fighting, fills me with horror and sadness. What is it about this strip of land which draws people to it, despite everything?
The answer to that question is three fold. First, the people. I speak as an outsider. A visitor, But in the dozens of trips I've led I've always found the people are passionate and express themselves usually with a faithful yearning for a better future.
And then there's that whole sense of history. Every town, every place, each mountain and drop of precious water speaks of great and wonderful faithful acts in former generations and reminds those struggling with the reality of today that they are not the first and not alone.
But, perhaps the most important thing, which still draws so many people to this Land in our times is the fascinating interlinking of faith with culture, faith in everyday life, faith as an expression of what is ultimately important, beyond any individual.
But where, in the full glare of so much human weakness and terrible suffering are the people, the history and the faith of the Middle East leading it to?
Pilgrims constantly echo the Psalmist's cry to pray for the peace of Jerusalem and, in so doing, echo a historical and ever vibrant prayer for peace for the wider region.