Main content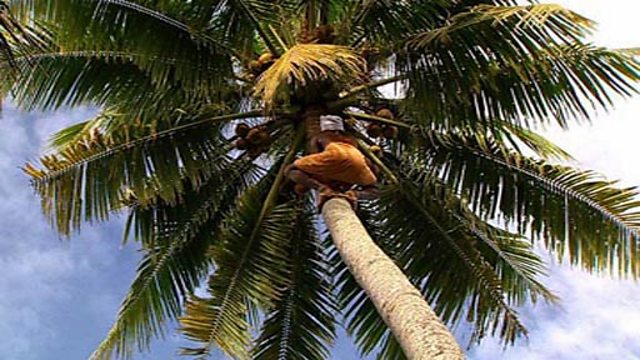 Living in different regions of India
The landscapes of India are varied and so are the lives of the country's people. In Rajasthan, in the north, the buildings and traditional crafts attract tourists. One child's father makes shoes and another organises tours for visitors to the region.
In Kerala, in southern India, spice farming provides employment for some families. Kerala means 'the land of the coconut tree'; so many families are also involved in farming coconuts. All parts of the coconut are used and produce a range of products from cooking oil to floor mats.
The final child lives in Mumbai, one of the largest cities in India. Mumbai has a very busy port and some families import goods through the port.
Duration:
More clips from India - A Land of Contrasts

More clips from Primary Geography