Main content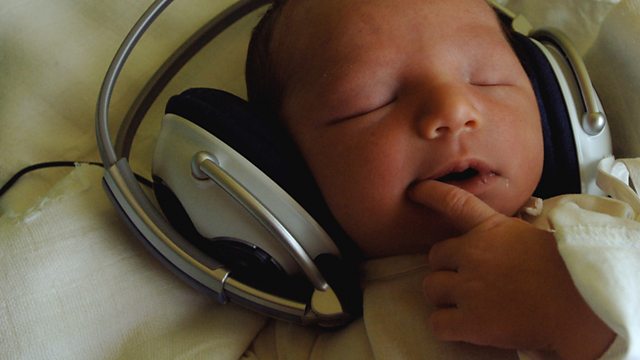 The Language of Lullabies
An artistic and curious feature exploring the music and narrative of a vivid selection of lullabies from around the world.
Around the world lullabies pave the road to sleep and dreams, and in every culture the 'signature' melodies and inflections of a mother tongue are carried in lullabies. This prepares a child's voice, brain and ear for language.
In this programme we visit a lullaby project in the neo-natal ward of the Royal London Hospital; Neuro-Psychologist Sally Blythe discusses the importance of the mother's voice in child development and Emeritus Professor of Child Psychology and Psychobiology at the University of Edinburgh, Colwyn Trevarthen, discusses how lullabies are a 'cultivated enjoyment' of the innate musicality of babies.
The music and narratives of a vivid selection of lullabies are explored and we discover why so many lullabies from around the world often contain dark or threatening imagery.
(A newborn baby listening to music with headphones. Credit: KLAMAR/AFP/Getty Images)
Last on
Broadcasts