Main content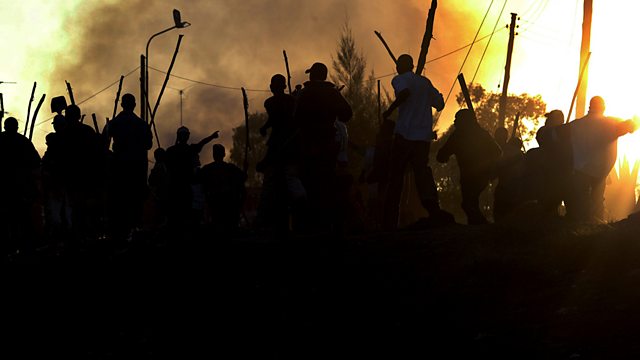 Is tribalism undermining democracy in Africa?
BBC Africa Debate explores tribalism and ethnicity in politics across the African continent. Presented by Audrey Brown and Karen Allen.
Kenyans go to the polls on 4 March 2013. The general election will be the first national ballot since the 2007 poll, when disputed presidential results opened up deep-rooted ethnic tensions – leading to widespread violence, particularly between the Kikuyus – the group of president Mwai Kibaki, and the Luos – the tribe of opposite candidate Raila Odinga. More than one thousand people were killed and an estimated 300,000 displaced.
It's not only in Kenya where tribal loyalties run deep. Examples abound from Sierra Leone in the west – where ethnic considerations look set to play a key part in November elections – to Rwanda in the east, where close to 800,000 Tutsis and moderate Hutus were killed in the genocide of 1994.
In the newly independent South Sudan, the administration has been accused of tribalism – dominated as it is by the Dinka group of President Salva Kiir.
At the heart of the issue is the struggle for resources: when a leader, elected to govern an entire area or country, decides to play favourites with members of his community. This inevitably creates dissatisfaction and resentment amongst other groups. So how can this be avoided?
There are examples of African democracies which have bypassed the divisive influence of tribalism, including Botswana and Tanzania. Tanzania is home to over 130 tribes and the various communities there live and vote peacefully alongside one another.
Independence leader Julius Nyerere is often credited for this; his creation of a truly national identity, and his adoption of Swahili as a national language, superseding local or ethnic loyalties. Nearly 30 years since his retirement and 13 years since his death, that legacy remains.
Strengthening democratic institutions is another approach – election results people can trust and independent law courts which deliver honest verdicts would give people less need to rely on the protection and provision of tribe.
(Protesters Kenyan election in 2007. Credit: AFP/Getty)
Last on
Broadcasts