Main content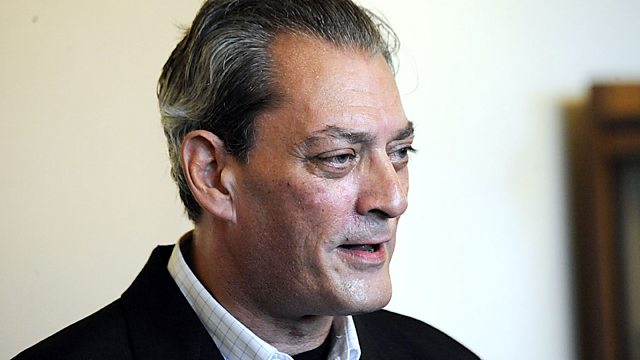 Paul Auster - New York Trilogy
Harriett Gilbert talks to author Paul Auster about his New York Trilogy.
On this month's World Book Club, Harriett Gilbert will be talking to bestselling American writer Paul Auster about his acclaimed work The New York Trilogy.
In three brilliant variations on the classic detective story, Auster makes the well-traversed terrain of New York City his own.
Each interconnected tale exploits the elements of standard detective fiction to achieve an entirely new genre that was ground-breaking when it was published three decades ago.
In each story the search for clues leads to remarkable coincidences in the universe as the simple act of trailing a man ultimately becomes a startling investigation of identity and what it means to be human.
Hear what readers made of Paul and his novel and what happened when another Paul Auster stood up to introduce himself to the Paul Auster on the stage.