Main content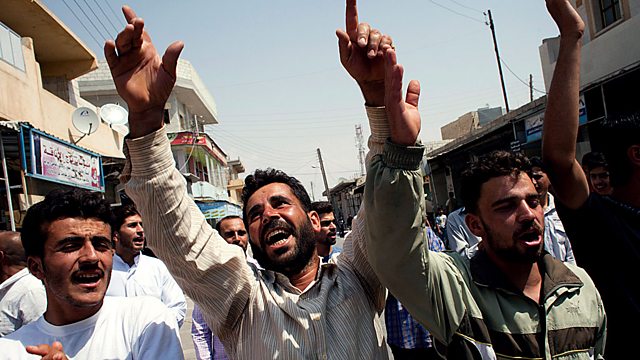 Syria and Burma
Tim Whewell finds unexpected pacts as well as deep division in Mare'a near Aleppo; and from Kim Philley, dancing with Burma's ancient 'nat' spirits in Mandalay.
A legacy of silence - now broken
Some of the fiercest fighting in Syria's civil war has been around the northern city of Aleppo. In a special report from Mare'a, not far from there, Tim Whewell examines the real tests and unexpected pacts thrown up by the conflict. Through the stories of two members of a football team - one which won the town a provincial championship in 1983, the year following the infamous massacres in Hama - Tim explores just what this year's fighting has revealed about Syrian society. How does it work? Who is really in charge, and where do their loyalties lie?
Dancing with Burma's oldest party animal
Beer, whiskey, roast quail and cigarettes. No, these are not the ingredients for a particularly decadent night out: rather, they're required offerings to one of the pantheon of 'nat' or animist spirits in Burma. Attending a local festival in Mandalay, Kim Philley witnesses one particularly colourful spirit channelled by a medium - and muses on the hopes of those attending the event.
Last on
Broadcasts