Main content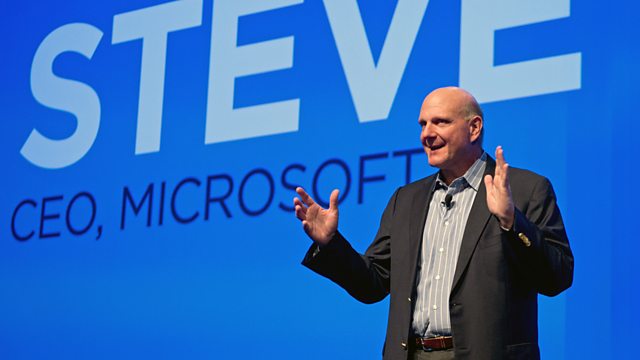 Microsoft's CEO Steve Ballmer
Microsoft CEO Steve Ballmer on his new tablet computer. Is he just playing catch-up?
Microsoft CEO Steve Ballmer talks to the BBC's technology correspondent Rory Cellan Jones about his new tablet computer and whether he is playing catch-up with Apple and Google. Lesley Curwen discusses Microsoft's strategy with Rupert Goodwins, the editor of ZDNet and technology writer Mark Kaigwa in Nairobi.
Plus Noel King in Cairo reports on how shopkeepers are being asked to close their doors at 10pm to save electricity. Will this threaten the great Egyptian tradition of night-time shopping?
(Image: Microsoft CEO Steve Ballmer. Credit: DON EMMERT/AFP/GettyImages)
How the 2008 crash shaped our world