Main content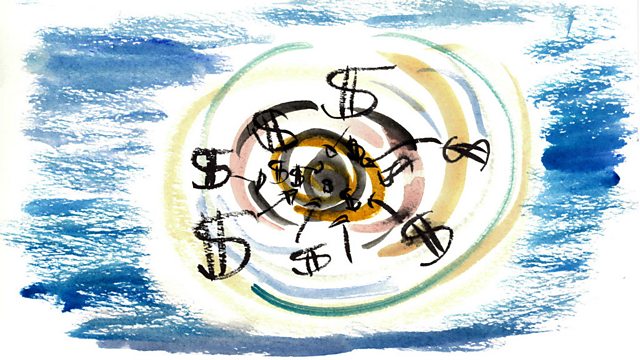 Black Holes – a force for good?
The mysterious vortexes at the centre of things. With astronomer Caleb Scharf, novelist C K Stead, and investigative spy turned author Chris Morgan Jones.
What do we know about the huge black vortexes in space? And what's behind the information black holes at the heart of the business and financial worlds? With an American astrobiologist who argues black holes might be the creative forces that made life possible; celebrated New Zealand author C K Stead; and a British ex-spy turned novelist on tracking down the trillions that disappear into the economic black holes of tax evasion. Illustration by Emily Kasriel
Chapters
Caleb Scharf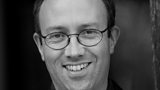 Caleb Scharf is Director of the Columbia Astrobiology Center and an esteemed research scientist at Columbia University, New York. He brings us up to date with the latest discoveries surrounding supermassive black holes and how they come about. He argues that despite their invisibility, black holes play a key role in determining the size of galaxies and the number of stars they produce. 
In his book, Gravity's Engines, Caleb argues that despite their invisibility, black holes play a key role in determining the size of galaxies and the number of stars they produce.
CK Stead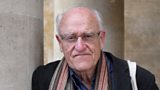 C.K. Stead is one of New Zealand's most prominent literary figures. He is a celebrated novelist, literary critic, poet, essayist, and holds the position of Emeritus Professor of English of the University of Auckland. His latest novel, 'Risk', tells the story of a lawyer who turns to banking on the eve of the financial crisis in 2008, and explores what it is to throw ourselves on the mercy of the unknown.
Chris Morgan Jones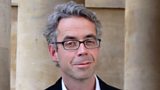 Chris Morgan Jones worked for Kroll, one of the world's largest business intelligence company, for over a decade. His investigations of Russia, corrupt international oligarchs and complex commercial disputes now inform his work as a thriller writer, and his first book, 'An Agent of Deceit', was published in 2011. He tells us about the trillions of dollars that are laundered in international finance – and how they're kept secret.
Birthday Cake for CK Stead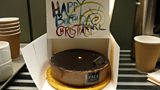 On the day of recording The Forum, it was CK Stead's 80th birthday.
Cutting the Cake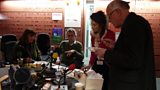 Bridget Kendall, Chris Morgan Jones, Emily Kasriel, and CK Stead celebrating in The Forum studio.
60 Second Idea
American astrobiologist Caleb Scharf wants to make cosmic citizens of us all – by making a basic knowledge of astronomy compulsory. He thinks it's vitally important that human beings understand how they fit in to the cosmos, and says that if as children we were taught the words 'planet' and 'supernova' and 'nebula' when we were learning to read, we'd all gain a whole new knowledge of our place in the universe.
In Next Week's Programme...
Guilt: Can it be a positive force in our lives?  With award winning author Thomas Keneally,  Turkish historian Taner Akcam and  Jordanian feminist Fadia Faqir.