Main content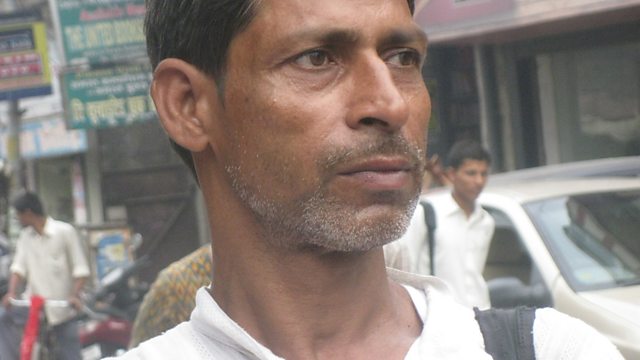 The Nowhere Man
Rupa Jha tells the story of Idrees, who overstayed his Indian visa by three days and was stripped of his nationality and identity.
At a time when estranged South Asian siblings India and Pakistan are taking steps to mend their relationship through increased cross border people-to-people contacts and a liberal visa regime, 45-year-old Idrees is a forgotten victim and a tragic reminder of how animosity between nations can tear apart the lives of individual's families.
Twenty five years ago, Idrees, who hails from India, married a Pakistani woman and became a citizen of his wife's country.
Thirteen years ago, he returned to India to take care of his ailing father.
His father died and in the ensuing chaos, Idrees ended up overstaying his visa by several days.
When he visited the local visa office to rectify his problem, the authorities threw him behind the bars.
Eventually, Idrees was freed without any charges.
But this was the start of a long bureaucratic nightmare, as authorities in both countries failed to carry out the necessary paperwork to regularise his visa and allow him to return home.
Thirteen years later, Idrees is still stranded in India, depending on charity in the northern city of Kanpur and out of touch with his family and four children who remain in the Pakistani port city of Karachi.
All Idrees wants is to return to his family.
The problem is that nobody in authority will listen to him and Pakistan and India deny his citizenship claims.
He is stateless, trapped in the land of his birth, clueless about the fate of his family, and losing hope.
Last on
Broadcasts