Main content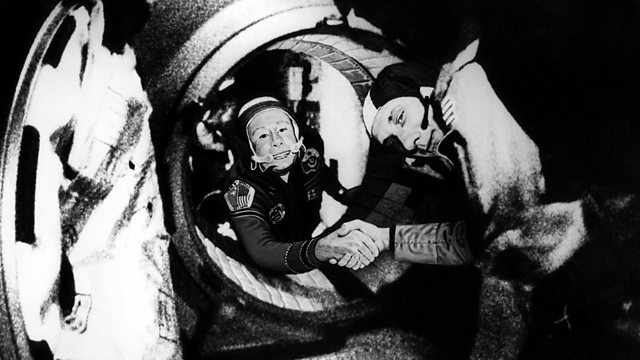 US/USSR handshakes, 1975
American and Soviet astronauts Thomas Stafford and Alexei Leonov's symbolic handshake, and Alexander Solzhenitsyn's untimely intervention about the realities of the USSR.
New revelations about President Gerald Ford's past, are discussed by the press.
Featured in...
From Nixon's election victory and Watergate through to President Carter's election.

Alistair Cooke's reports on history as it happened – from the Wall Street Crash to 9/11.