Main content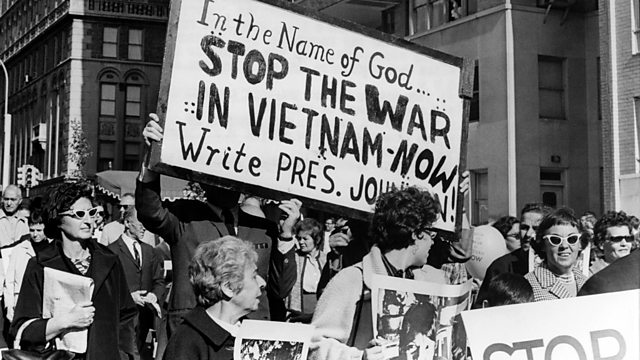 1000th letter - American reactions to Vietnam, 1968
The national mood begins to change over the Vietnam war - how America began to move from early indifference to the recognition of a nightmare.
President Lyndon B Johnson's inauguration, and a history of others.

Why protests at Hunter College, New York, dishonour those who died for their country.
Featured in...
The assassination of JFK through to Vietnam and America's shame at the My Lai massacre.

Chosen by Wall Street educator, broadcaster & presenter of "In Alistair Cooke's Footsteps"

America's involvement in 20th and early 21st century wars, analysed by Alistair Cooke.