Main content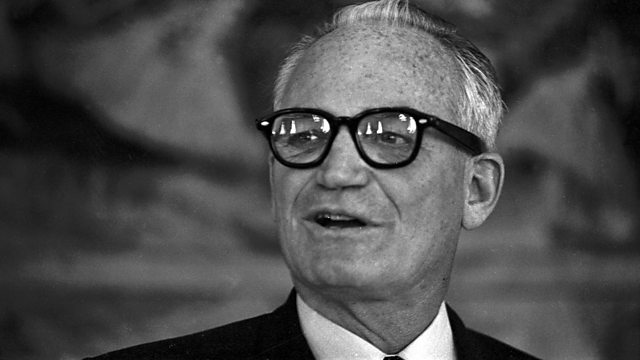 Barry Goldwater (1909-1998)
Remembering Barry Goldwater, Alistair Cooke considers a most memorable defeated presidential candidate - the cowboy from Phoenix, Arizona who changed the Republican Party forever.
President Lyndon B Johnson's inauguration, and a history of others.

A recollection of dramatic party conventions from 1924, 1940 and 1960.
Featured in...
Bill Clinton's second term including the Monica Lewinsky scandal and the war in Kosovo.

It ain't over till the last vote is counted. Great moments from US presidential races.