Main content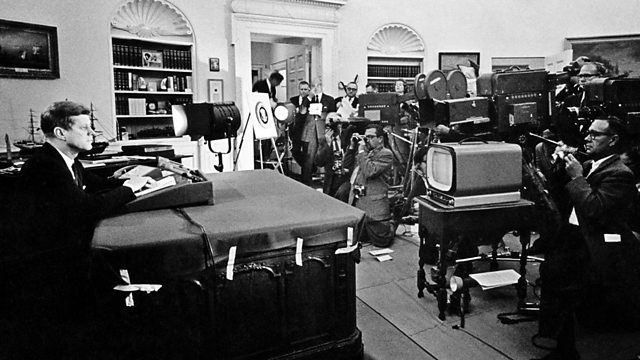 The Kennedy Missile Tapes of 1962
The taping discussions in the White House, what the Kennedy tapes reveal about the discovery of missile bases in Cuba, and how the president reacted to the crisis of 1962.
Last on
The death of J F Kennedy (1917-1963), the first president of the television age.
Broadcast

Featured in...
Bill Clinton's second term including the Monica Lewinsky scandal and the war in Kosovo.

A collection to mark the anniversary of John F. Kennedy's assassination.

America's involvement in 20th and early 21st century wars, analysed by Alistair Cooke.