Main content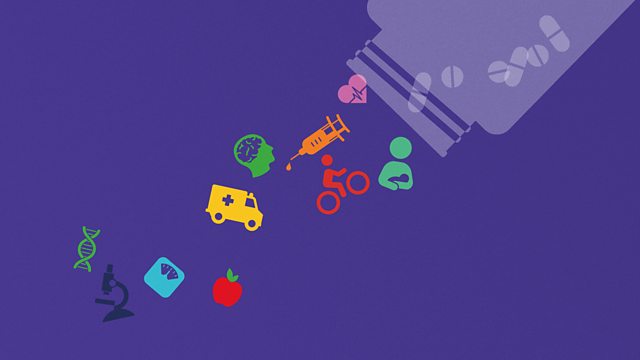 Surgery and unwanted items
How to avoid surgeons leaving tools inside you after operations, electronic implants that biodegrade when they've done their job, dialysis in Gaza and a bible as a medical tool
DIALYSIS IN GAZA
CORRECTION: The BBC Trust has found that this item as broadcast gave the impression that the Israeli blockade of Gaza covered drugs and disposables, which is not the case. To see a full version the BBC Trust's adjudication, see the link below. As part of that adjudication, the BBC Trust has found that an interview with the father of a girl with kidney failure in which he said "Gaza is closed… Israel is not open for us" reflected his own experience but nevertheless gave a misleading impression of the overall situation, as Israel is not literally closed to residents of Gaza requiring medical treatment.
We hear about the plight of kidney dialysis patients in Gaza. Many worry about shortages which can affect their life saving treatment.
SURGERY AND UNWANTED ITEMS
In this week's Health Check Claudia Hammond looks at initiatives to help medical teams ensure they do not leave unwanted items inside patients following surgery. Every year thousands of objects used in medical procedures are left inside patients, from small balls of cotton wool, to large surgical implements such as scissors or scalpels. Accounting for such items after operations seems to be an on-going problem. We examine some of the solutions.
BIODEGRADABLE IMPLANTS
We also look at new ideas in medical electronics. Researchers are developing devices such as heart monitors and muscle stimulators which can be implanted in patients, but will never need to be removed. They biodegrade and are absorbed by the body once they have performed their function.
GANGLIONS
And we ask whether a large book might be a suitable medical device. For a long time hitting ganglions, a certain type of lump under the skin, with a hard object such as a book has been thought to be an effective way to disperse them. Does this really work? We get an expert medical opinion.
Last on

Featured
Biodegradable electronics

Broadcasts