Main content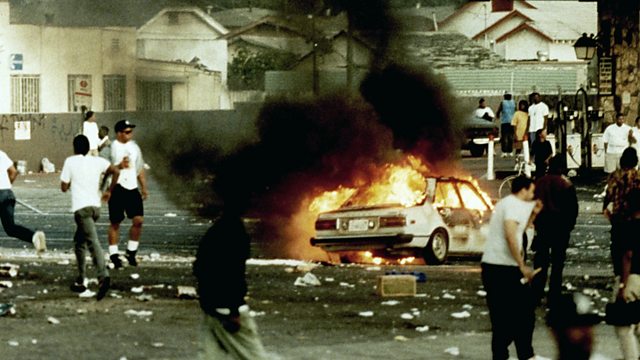 Riots in Los Angeles, 1992
Following the conclusion of trial of the police officers accused of beating Rodney King, Cooke details the violent disturbances in Los Angeles happening in the wake of the verdict.
What caused the 1965 Los Angeles Watts riots and what do they say about America?
Featured in...
George Bush's term, the Panama invasion, the Soviet bloc collapse and the first Iraqi war

Link through to Alistair Cooke's original scripts, at Boston University's HGARC.

The issue of race in the United States explained by Alistair Cooke.