Main content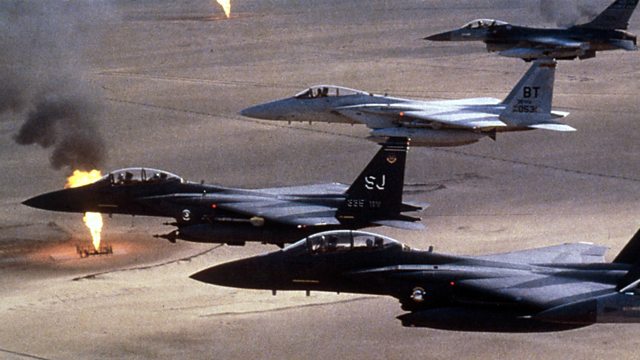 The Gulf War begins, January 1991
Aerial bombs dropping on Kuwait signal the start of the Gulf war. Reports of Operation Desert Storm reveal how the age of the instant satellite communication affects broadcasting.
Does George H W Bush's meeting with world leaders signal American intervention in Iraq?

George Bush's victory in the 1988 election, and the complexity of a modern ballot paper.
Featured in...
George Bush's term, the Panama invasion, the Soviet bloc collapse and the first Iraqi war

America's involvement in 20th and early 21st century wars, analysed by Alistair Cooke.