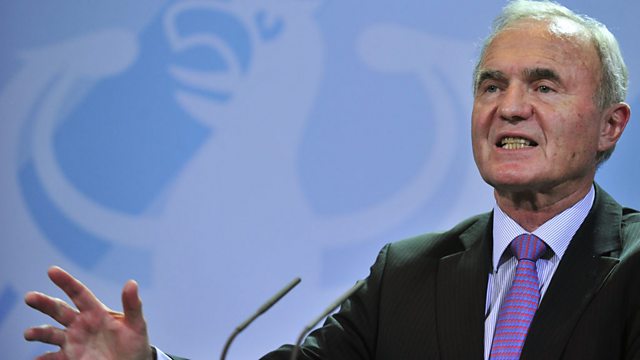 Otmar Issing – European Central Bank Board, 1998 – 2006
Can the euro be saved?
Europe's leaders think so; its central bank says there's no limit to the money it's prepared to spend to defend it.
But is their solution in danger of destroying not just a currency but Europe's union, too? Otmar Issing fears so.
As one of the most senior officials when the European Central Bank was founded, he helped bring the euro into being.
Until this year he advised Germany's Angela Merkel and he remains one of Europe's most influential economic voices.
When the euro was being planned, Otmar Issing believed that political union was essential.
Now he fears that centralising power in Brussels and Frankfurt and sharing financial risk could provoke a public backlash that would wreck both the currency and the continent.
Last on