Main content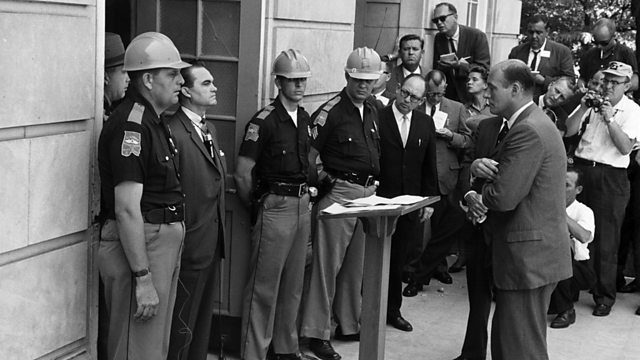 The Stand in the Schoolhouse Door of 1963
Cooke recalls the moment when the segregationist George Wallace, Governor of Alabama, attempted to prevent a black student enrolling at the University of Alabama in 1963.
Do spontaneous protests occur? Alistair Cooke explores Rosa Parks' infamous bus ride.

James Naughtie talks to Pulitzer Prize winning author Toni Morrison about Beloved.
Featured in...
Ronald Reagan's presidency, from Reagonomics to reconciliation with the Soviet.

The issue of race in the United States explained by Alistair Cooke.