Main content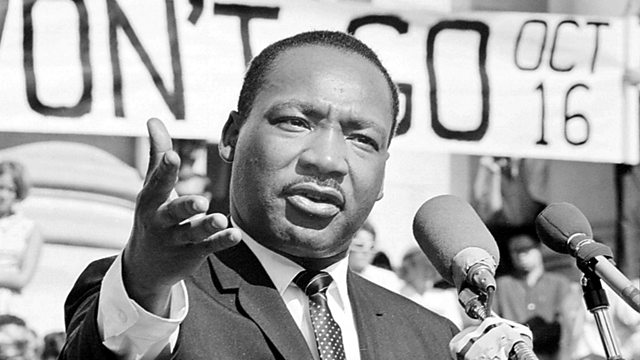 Martin Luther King Day
Rosa Parks' refusal to recognise segregation, the Montgomery bus boycott of 1955, and the passing of a bill to recognise Martin Luther King Jr Day as a national holiday.
Do spontaneous protests occur? Alistair Cooke explores Rosa Parks' infamous bus ride.

The 25th anniversary of the desegregation of the University of Alabama.