Main content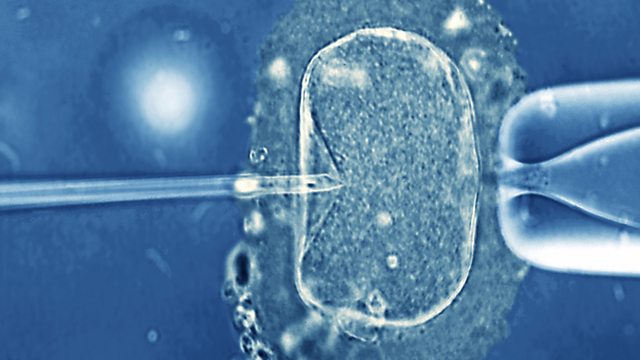 Global fertility business
Sperm banks, egg donors and surrogate mothers - the booming global fertility business.
Sperm banks, egg donation clinics and surrogacy providers are all seeing increasing demand.
Lesley Curwen looks at the controversial global fertility industry, with the help of Amanda Segal, of the Shady Grove Fertility Reproductive Science Center in the US, Ole Schou, Managing Director of the Cryos International sperm bank in Denmark and Dr Nayna Patel of the Akshanka clinic in Anand, Gujarat in India which provides surrogate mothers.
(Image: In vitro fertilization (IVF). Light micrograph of a human egg (centre) about to be pierced by a micro-needle (left) that contains a single sperm. Credit: Science Photo Library)
How the 2008 crash shaped our world