Main content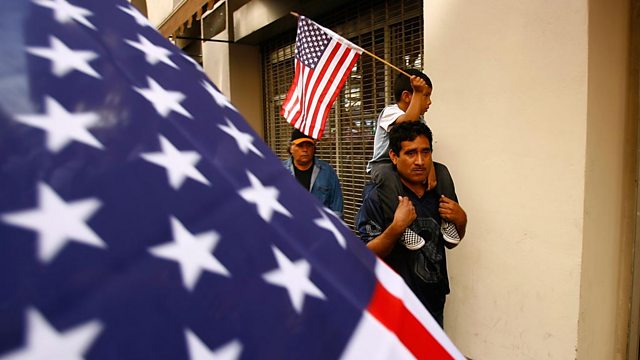 Claire Bolderson taps into the unexploited potential of America's fastest growing minority and asks if Latinos hold the key to a reborn USA?
America is a country built on immigrants' dreams of a better life. Equally, the country has used successive waves of immigration to build an economic powerhouse. Critics say that powerhouse is now in decline. But there is a source of immigration that could re-energise America - if America lets it.
Latinos are the fastest growing ethnic population in the country. One in four children and teenagers are Hispanic and in many states the Latino population has doubled in the last decade.
This two-part series examines Latino power and how it will be harnessed to meet the challenges America faces in the 21st Century.
The series, presented by Claire Bolderson, will analyse the biggest change in the make-up of the US population for a century, exploring the cultural, social, political and economic challenges and the potential of a community that has long been marginalised.
Dealing with some of the biggest Latino issues of the past decades, Bolderson charts how immigration attitudes, historical injustice and political impasse show signs of transformation in an America needing to rediscover itself.
(Image: Demonstrators on an immigrants' rights march. Credit: Getty Images)
More episodes
Previous
You are at the first episode