Main content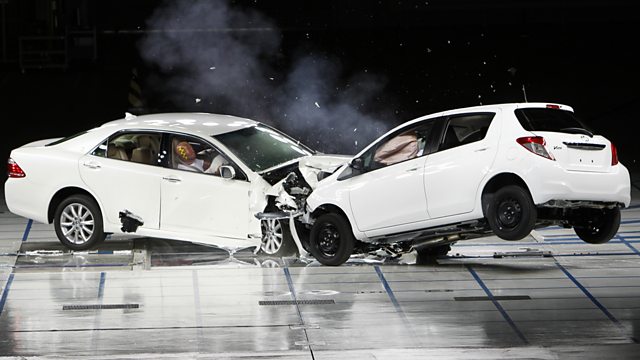 05/09/2012
Why did fatal car accidents rise in the US by 1,600 in the year after 11 September 2001? When should doctors decide to stop their resuscitation attempts on patients with cardiac arrest?
RISK
How good at you at estimating risk? In this edition of Health Check, Claudia Hammond talks to Wolfgang Gaissmaier about his analysis of the increase in fatal car accidents in the USA following the 9/11 attacks. People turned from flying and decided to drive instead, believing it to be safer – the result was 1,600 extra road deaths that year.
PAINKILLER MISUSE
What are the risks and dangers of pain-killer misuse? We consult pharmacist Adam Mackridge of Liverpool John Moores University and Wilson Compton, addiction psychiatrist at the United States National Institute on Drug Abuse.
RESUSCITATION
And the dilemma for doctors who have to judge the right time to give up on attempting to resuscitate someone who's had a cardiac arrest. Is it worth them trying for a little longer? Cardiologist Brahmajee Nallamothu of the University of Michigan explains the findings of his survey of practice and outcomes in North American hospitals, published by the Lancet.
(Image: Toyota cars crash during a collision test. Credit: AP Photo/Koji Sasahara)
Chapters
Assessing risk

Wolfgang Gaissmaier on his analysis of the increase in fatal car accidents in the USA following the 9/11 attacks

Duration: 05:34

Painkiller Misuse

Pharmacist Adam Mackridge and addiction psychiatrist Wilson Compton on the misuse of painkillers

Duration: 06:04

Resuscitation

The dilemma for doctors who have to judge the right time to give up on attempting to resuscitate someone who's had a cardiac arrest

Duration: 05:20