Main content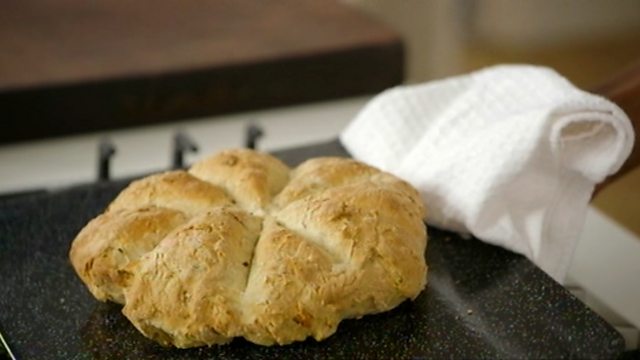 Aussie olive damper bread
I first went to Sydney in my teens and when I saw the Opera House, I fell head over heels in love with the place.
This is an Australian bread traditionally (I am led to believe) made by people in the bush on the camp fire.
I love green olives, but the black variety, although normally a little more bitter, work well too.
Duration: