Main content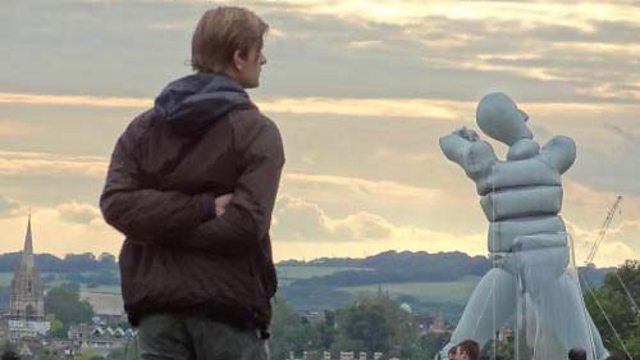 30/08/2012
Motion Capture, Untouchable, and Omotola Jalade Ekeinde.
The best of the world's arts, film, music and literature brought to you every day.
Presented by Mark Coles.
On today's programme: Artist Simon McKeown talks about his work 'motion capturing' the movements of paralympians and transforming the results into short films. We review one of the most popular French films of all time - Untouchable. We hear from one of Nigeria's most popular actresses, Nollywood star Omotola Jalade Ekeinde, who has been to Jamaica to talk to leading film and music producers about collaborating and getting future Jamaican movies shown in Africa.
Image: Simon McKeown's large, inflatable Motion Disabled sculpture in Oxford.
Chapters
Motion Disabled Unlimited

Artist Simon McKeown talks about his work 'motion capturing' the movements of paralympians and transforming the results into short films.

Duration: 06:54

Untouchable

As the Paralympics starts in London we review one of the most popular French films of all time - about a young black man from the Paris suburbs who's hired to look after a wealthy quadriplegic.

Duration: 04:52

Omotola Jalade Ekeinde

The hugely popular Nollywood star Omotola Jalade Ekeinde has been to Jamaica to talk to leading film and music producers about collaborating and getting future Jamaican movies shown in Africa.

Duration: 05:42