Main content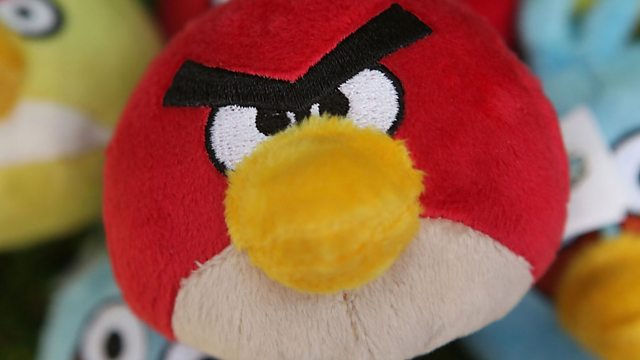 The Secrets of Computer Code
Computers aren't just for geeks: why computer code should a key part of every country's school ciriculum and how Africa is catching the coding craze.
Virtually everyone must - by now - have played the Angry Birds app.
Designed by a group of Finnish programmers it requires players to catapult cartoon birds at a selection of pigs placed on various structures.
It sounds as absurd and pointless as it is, yet it has been downloaded some 700 million times and last year generated over a hundred million dollars of profit for its creators.
It is also an object lesson it what can be achieved by a few inspired individuals with a knowledge of computer code. Because if you know how to programme a computer you too could - perhaps - create the next Angry Birds.
And Business Daily may have discovered the team that will do just that: four hundred young people aged between 7 and 18.
Our - considerably older - reporter Chris Vallance met them at a festival of computer code held in Birmingham in the Midlands of Britain. The idea was - as he discovered - to celebrate and encourage young programming talent.
Many of the the children Chris Vallance meets complain that the focus of the teaching of computing has become how to use existing programmes rather than how to create new ones. It is an issue very close to the heart of Michael Koelling. He is a software engineer by profession but has a passion for teaching computing and he tells Justin Rowlatt there is no shortage of interest in the subject - if it is taught well.
Of course there is another way to learn the secrets of computer coding - teach yourself. That's how the Gates and Zuckerbergs of the world perfected their skills. And learning computing has been made a whole lot easier by - you guessed it - the computer.
There are now all sorts of online education tools to help budding programmers get started. That's how many young computer coders in the developing world learned their trade says Dr. Kamau Gachigi, head of the University of Nairobi Science and Technology Park. He runs the University's Fab Lab, a space where engineers design new ways to manufacture the stuff our day-to-day lives depend on.
(Image: An Angry Birds cuddly toy. Credit: Getty Images)
How the 2008 crash shaped our world