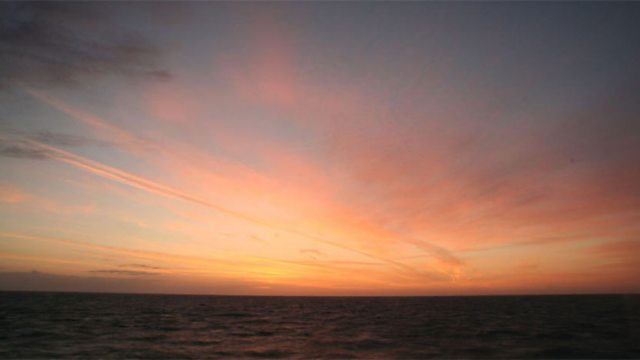 Thought for the Day - Rev Professor David Wilkinson - 06/08/2012
Good morning. As we've just been hearing, what an extraordinary weekend. From Weymouth to Wimbledon, the exhilaration and emotion has been fantastic. Following her gold in the Olympic stadium, Jess Ennis said, 'Hopefully we are inspiring a new generation', and even I, as a rather overweight and rapidly aging academic, feel that inspiration. Central to the London Games is a desire for its legacy to inspire, and one year on from the riots, sport can give a very different picture of what life can be about.
The joy of this weekend for me has not just been British success, but the competition for ever greater physical achievement embedded in a diversity of personal stories. This joy challenges views that see human aspiration just in terms of financial wealth, or that see bodily life as unimportant.
As a scientist who also loves sport, I've been drawn to the Christian tradition which has celebrated the physical. There's something very important about the stuff of this world, whether it be the physical reality which science explores from spiders to the surface of Mars, or in the embodied nature of human beings. From the creation accounts where God says that this world is very good to the claim that God became a human being in Jesus, the Bible affirms the spiritual in the midst of the material. For me sport is not peripheral to a life of faith, but a gift which goes to the very heart of being human.
However, the inspiration that sport can give isn't inevitable. One of the great voices of contemporary literature, Maya Angelou once said, 'We delight in the beauty of the butterfly, but rarely admit the changes it has gone through to achieve that beauty.' Inspiration gets its energy not only from the beauty of success but also from the pain of struggle and failure. I have been moved with the honesty and grace of those athletes who have not won. On his own experiences in design, James Dyson recently commented, 'The keen sting of failure should not be shunned. It can spur on greatness'.
Inspiration also needs opportunity and support. The gold of our Durham graduate Sophie Hosking in the women's lightweight double sculls, makes me both proud and eager to continue to provide support within my own institution in terms of encouragement, coaching, equipment and time within busy degree courses.
Jess Ennis and Team GB are inspiring a new generation. Indeed they are going further to raise questions about what does it mean to be human, how we deal honestly with failure, and whether those of us who will not be challenging Usain Bolt in Rio, can provide opportunities for those who can.