Main content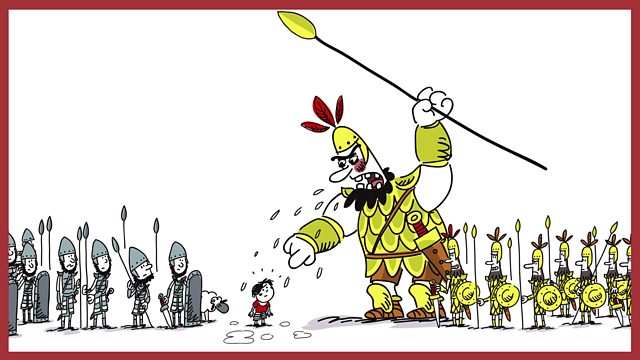 David and Goliath
A long time ago there are two groups of people - the Philistines and the Israelites - and all they do is fight each other. One of the Philistines is called Goliath - a giant of a man. He lays down a challenge to the Israelites for one of them to meet him in single combat. Not surprisingly none of the Israelites seem that keen.
Nearby a farmer called Jesse has a son called David. Jesse's other sons are already busy fighting the Philistines, but David is younger and smaller, so stays behind to help his father with the sheep.
One day David has to visit his brothers in the army. While he is there he witnesses Goliath bullying and decides that he will be the one to challenge the Philistine giant. But how can David possibly overcome Goliath?
Duration:
More clips from Assemblies KS2