Main content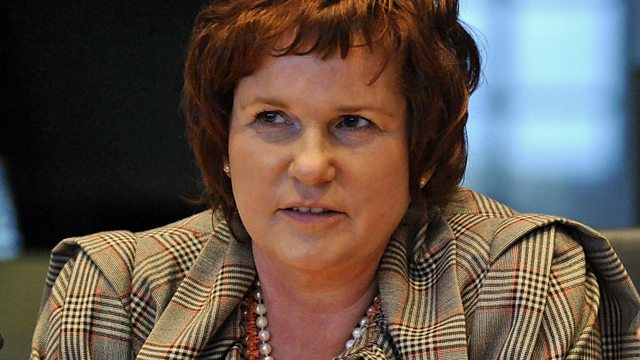 Sharon Bowles - Chair, EU Economic and Monetary Affairs Committee
Katya Adler speaks to Sharon Bowles, Chair of the European Parliament's Economic and Monetary Affairs Committee
Katya Adler speaks to Sharon Bowles, Chair of the European Parliament's Economic and Monetary Affairs Committee.
The Eurozone crisis has been a test not only for Europe's politicians but also its institutions. The European Union's response to the economic turbulence in its midst has been criticised as too slow and ineffective.
Sharon Bowles is at the heart of the EU's decision-making process and has a big say in how new economic legislation is drafted - but will it work?
(Image: Sharon Bowles. Credit: John Thys / AFP / Getty Images)