Main content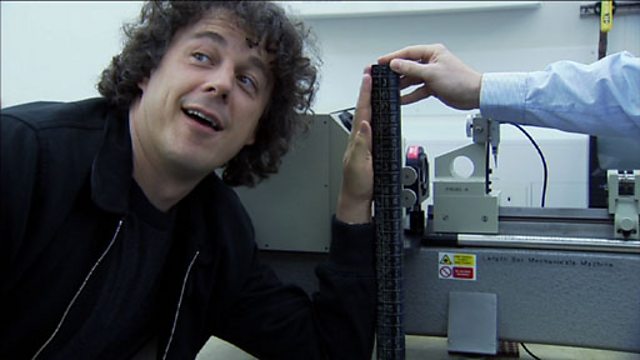 How long is a piece of string?
Alan Davies and Marcus Du Sautoy get to grips with the problem of measuring the exact length of a piece of string. They visit the National Physics Laboratory, look at how a metre is defined now, and explore the history of measurement and standardisation along the way.
Duration:
More clips from How Long is a Piece of String?