Main content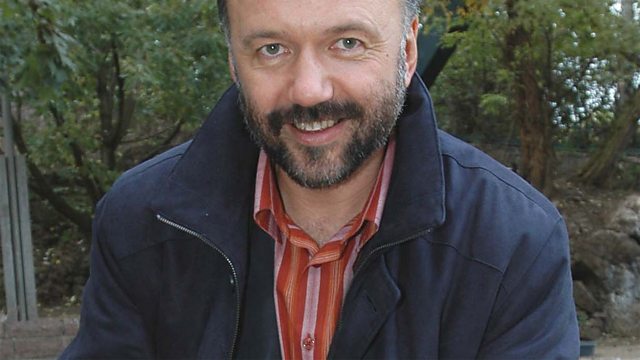 14/08/2012
A Manifesto for Culture from Andrey Kurkov, The Chilean Building, and noise cooking.
The best of the world's arts, film, music and literature brought to you every day.
Presented by Anna McNamee.
On today's programme: Ukrainian author and satirist Andrey Kurkov (pictured) delivers his Manifesto for Culture from Kiev. Film critic Jeronimo Rodriguez joins us to discuss The Chilean Building - a documentary about the children who were left behind when their parents returned to Chile to oppose the regime of General Augusto Pinochet. Finally, ever wondered what food sounds like? Canadian Lisa Myers and New Mexican Autumn Chacon have joined forces to record the art of cooking...literally.
Photo credit: E. Kurkova
Last on

Chapters
Manifesto for Culture

As forty of the world's Culture Ministers meet in Edinburgh to 'discuss the role of culture as international dialogue', Ukrainian author and satirist Andrey Kurkov delivers his Manifesto from Kiev.

Duration: 07:00

The Chilean Building / El Edificio De Los Chilenos

Film critic Jeronimo Rodriguez discusses The Chilean Building - a documentary about children who were left behind when their parents returned to Chile to oppose the regime of General Augusto Pinochet.

Duration: 05:21

Noise Cooking

Ever wondered what food sounds like? Canadian Lisa Myers and New Mexican Autumn Chacon have joined forces to record the art of cooking...literally.

Duration: 05:42

Broadcasts