Main content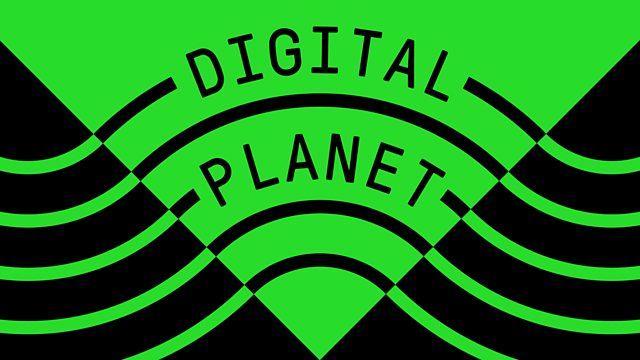 08/08/2012
Researchers are exploring how tags can monitor our moods; A report on the technology that channels food to the needy; The sensory blanket that monitors your sleep
Daily Diary
Scientists in Wales have perfected a tag called the 'Daily Diary' that measures the movements of hard-to-study animals, species who live in remote places, in the margins of man's influence.
It can be used, for instance, for birds that are difficult to observe. The miniaturised device allows the researchers to follow their every movement and monitor their energy consumption. It can also be useful for monitoring the tiny variations in the way humans walk and in the changes in their moods. Professor Rory Wilson from Swansea University in Wales joins Click to discuss the latest plans for harnessing the power of supercomputers to extract even more information from data captured by these portable sensors.
FlashFood
FlashFood, a real time food donation and delivery platform, was one of the star attractions at the recent Imagine Cup, which aims to use the latest technology to meet the Millennium development goals, a set of objectives set way back in 2000 by the UN in an attempt to make the world a better place. The key eight goals focus on environment, health, poverty, education and gender equality. Simon Morton reports on the technology platform that aims to curb waste by sending unwanted food from the "haves" to the "have-nots".
IM Blanky
Researchers in Canada have developed a sensory blanket that will enable scientists to explore what we are doing whilst we sleep. Their starting off point was to construct a blanket containing 104 tilt sensors. The work is called "IM Blanky". Rodolphe el-Khoury, associate professor at the John H Daniels Faculty of Architecture, Landscape and Design at the University of Toronto in Canada discusses the blanket with Gareth Mitchell.
Chapters
Daily Diary

Researchers explore how tags might act as vital early warnings for ill health.

Duration: 04:28

FlashFood

A report on the technology that channels food from the "haves" to the "have-nots".

Duration: 04:09

IM Blanky

News of the sensory blanket that monitors you whilst you sleep.

Duration: 04:52