Main content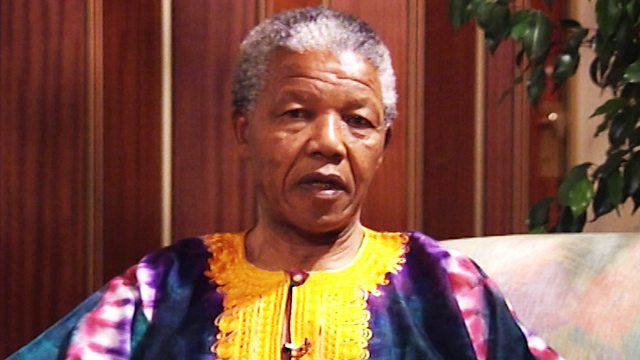 Miller Meets Mandela
Following his release from prison, Nelson Mandela opens up about his life and the turbulent times he's faced in this rare and momentous interview with Arthur Miller. (1991)
For the first time since his release from 27 years of imprisonment Nelson Mandela opens up about his life and the turbulent times he's faced in this momentous, in-depth and revealing interview with Arthur Miller. From the intimate setting at his home in Soweto, South Africa, Mandela discusses the popularity and rise to power of the ANC movement and the pivotal role it played in the overthrow of the Apartheid regime. Plus he shares his thoughts on the future of South Africa, exploring both his hopes and fears in relation to the political, social and economic prospects of the country, putting particular emphasis on his 'Freedom Charter' - his personal vision for South Africa. (1991)
Did You Know?
At the time of this interview, Mandela was the deputy president of the ANC and eventually replaced Oliver Tambo as ANC president in July 1991. He subsequently worked with FW de Klerk, South Africa's president, to end apartheid and both men were awarded the Nobel Peace Prize in 1993. In April 1994, Mandela became president of South Africa after the first free elections.
About Archive Programmes
Programmes are selected, in part, for their historical context and reflect the broadcast standards and attitudes of their time, which may not accord to some current BBC editorial guidelines. We aim to select programmes which can be shown in their entirety but in some cases edits are required.
Credits
| Role | Contributor |
| --- | --- |
| Reporter | Arthur Miller |
| Participant | Nelson Mandela |
| Producer | Beverly Marcus |
Featured in...
Tonight we're going to party like it's 1990-1999

Living under racial segregation and discrimination.