Main content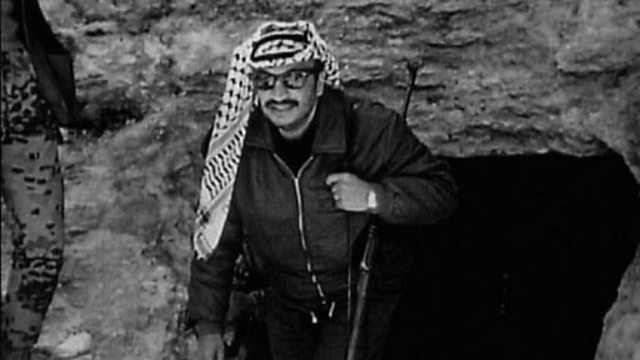 The Six-Day War and the Palestinian Liberation Organisation (PLO)
How Israel defeated three Arab neighbours, Jordan, Syria and Egypt in only six days in 1967. It also inspired Palestinian resistance movements, such as the PLO under Yasser Arafat.
A look at the Six-Day War, which took place in 1967. Russian intelligence had reported to Syria of massing Israeli troops on the border readying for an invasion of Syria. This was false and was a test of American support for Israel. Syria believed the intelligence and quickly moved to join with Egypt in preparation for war. Video footage shows Israel acting pre-emptively, decisively and comprehensively beating the Egyptian air force on the ground, destroying their tanks in the Sinai and Gaza, and also shows Syria losing the Golan heights and the Jordanians relinquishing East Jerusalem. The war was over in just six days and Jerusalem was declared the capital of Israel, a country that had quadrupled in size.
The war was swift and brought about a number of problems. Firstly, the mass exodus of Palestinian refugees over the border into refugee camps is an ever-present problem. Secondly, it confirmed Israeli dominance in the region that Arab nations now had to recognise. Finally, even though Arab armies were far larger in size, it revealed them to be poorly-equipped and poorly-led. Such a power vacuum allowed for the disparate PLO, established in 1964, to ignite the cause for Palestinian revival.
We see Yasser Arafat, the leader of the PLO, talking of a Palestinian fight back against Israeli targets. However, their tactics in the 1970s of hijacking and bombing were too violent to gain the support they sought.
Duration:
More clips from Arab Israeli Conflict

More clips from Secondary Schools