Main content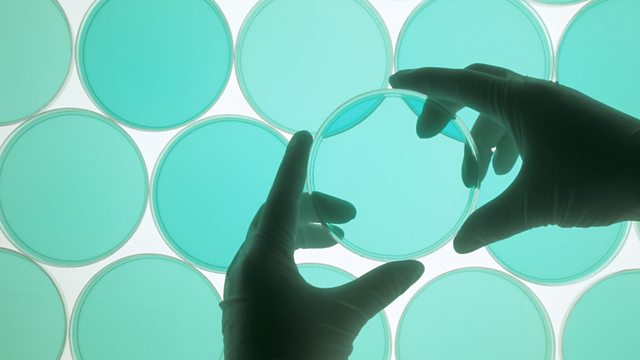 02/08/2012
NASA's imminent plans to land Mars Science Lab rover, Curiosity on Mars; Peruvians may have survived rabies infection by vampire bats; The second finalist in the STAGE science play competition
Will Curiosity arrive on Mars?
Next Monday, after an eight month journey, the spacecraft Atlas will reach its destination and execute a series of incredibly complex maneuvers to deliver its payload. Its objective? To deliver the Mars Science Laboratory rover or 'Curiosity' to Mars.
Curiosity is a car-sized, nuclear powered rover; equipped to provide potentially the best-ever examination of the Red Planet. But it is well known that past missions to Mars have not all been successful – will this attempt succeed? BBC science correspondent Jonathan Amos shares his views before he heads out to NASA headquarters in California to witness the joy or despair that awaits.
Rabies resistance?
Members of two Peruvian communities display signs that they may have survived exposure to rabies. The deadly virus is carried by vampire bats that are native to the area. They spread the disease by biting the people and their domestic animals, who in turn may pass on the infection with a lick or a bite.
Once infected, the human immune system produces specific antibodies to combat the virus. Sadly, mortality often follows. But now rabies antibodies have been found in a few living humans from the Truenococha and Santa Marta communities in the Amazonian region of Peru, indicating that these people must have survived some sort of infection. It is not known whether they developed the disease, but it does have implications for future treatments. Dr Amy Gilbert and Dr Brett Petersen, from the Center for Disease Control and Prevention in Atlanta, USA, authors of the study publishing these findings, join us to discuss their results.
Science takes to the STAGE – Act 2
In the second of our three STAGE - Scientists, Technologists & Artists Generating Exploration – theatre competition features, Jen Whyntie has been speaking to the shortlisted playwrights. This week it's Richard Manley and his play, This Rough Magic, which imagines a future where social media meets artificial intelligence to provide quick fixes for loneliness. As well as speaking with Richard, we hear excerpts from the play, and discuss its ethical connotations with award-winning scientist and STAGE judge, Dr David Wineland.
Last on
Broadcasts