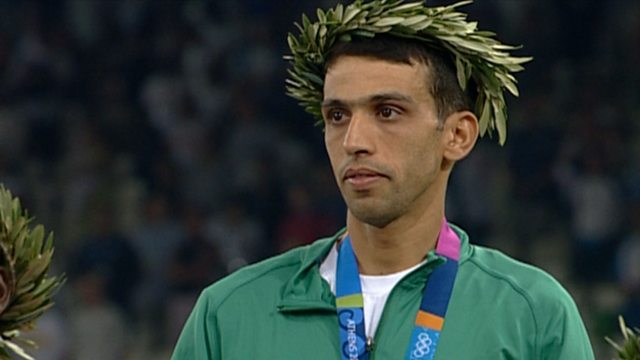 Hicham El Guerrouj fulfils his Olympic dream
In 1998, Moroccan runner Hicham El Guerrouj set a new world record for the 1500m with a time of 3.26.00. A record that, going into the London Olympics in 2012, still stands. For almost a decade he dominated this race but Olympic gold eluded him.
At the Atlanta Olympics in 1996 he dramatically tripped and fell in the last lap. Four years later in the Sydney Olympics he led until the final 50m when he was overtaken by Kenyan Noah Ngeny.
In Athens in 2004 many felt he was past his peak but he ran one of the most extraordinary races in the history of the Games to finally claim Olympic gold.
Duration: