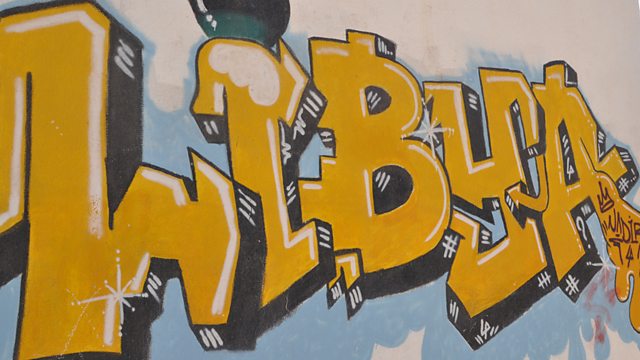 Freedom and Culture in Benghazi
Libya's second city, Benghazi has been experiencing a flourishing of cultural life ever since the revolution that ended the rule of Colonel Muammar Gaddafi.
The city prides itself on being the place where the revolution began and its artists and musicians are brimming with confidence and pushing at boundaries in music and art that under Gaddafi would have been unimaginable.
For Assignment Nina Robinson travels to Benghazi to talk to artists and musicians at the centre of this new wave of cultural expression.
She meets the popular rock band, Guys Underground, who mix western and Arabic music and who have performed a total of 75 concerts over the past year.
She also meets football fans from the famed Al Ahly Benghazi football team. For years the team was subject to the whims of Colonel's Gaddafi's son Saadi - who seeing them as rivals to his own Tripoli club - did everything he could to run them down. Now the club is looking forward to building itself up again.
But along with the euphoria, there is anxiety as political and security pressures are taking their toll on this emerging democracy.
As the politicians get down to the business of framing a new constitution how secure are these newfound cultural freedoms?
(Image: The word 'Libya' spray-painted in yellow graffiti by street artist Nadir in Benghazi)
Last on
Sat 21 Jul 2012
03:05

GMT