Main content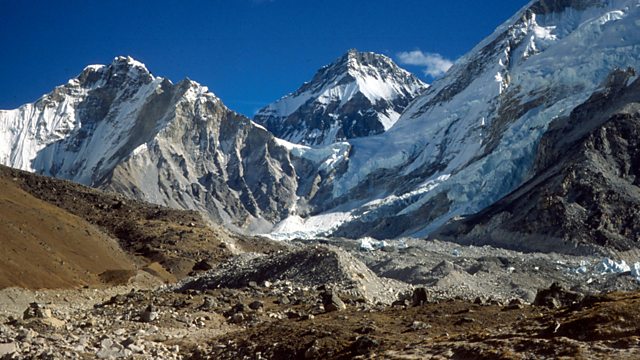 China and India
Pascale Harter with dispatches from Michael Bristow, wondering about China's future as he leaves after 7 years there, and Craig Jeffrey, tracking the fungus trade making some Himalayan villages rich.
Insight, wit and analysis from BBC correspondents, journalists and writers from around the world. Presented by Pascale Harter. In this edition:
More money, more problems?
It's become commonplace to observe that China is changing at breakneck speed. Its society and its attitudes are evolving just as quickly as its business landscape. But still, the transition from command economy to arch-capitalism has not prompted any kind of political overhaul. The Communist Party still monopolises state power - and seems, to Michael Bristow, to have little idea of what might, or should, come next.
As he prepares to leave China after seven years, Michael reflects on the changes he's seen - and the ones he's still waiting for.
High meadow, high risk, high profit
In country after country and region after region, the global pattern is clear - young people are abandoning rural life for the cities, where the jobs and the cash are. It takes something seriously attractive to reverse this tide and lure people back to their villages. Yet in the high Himalayas, just such an opportunity is beckoning: a thriving black market in the bizarre fungus known as 'kira jali' or 'yarsagumba'.
Craig Jeffrey has recently returned from months of fieldwork in northern India, and explains why the fungus trade is so alluring.
(Image: Himalaya mountains)